NEW EVA FRANCO TOPS, SKIRTS AND DRESSES ARE NOW AT NEDA!
PERFECT FOR SUMMER WEDDINGS AND GRADUATION! OH LA LA!
Can You Believe We are Five Years Old!!??
We celebrated our fifth anniversary in Cobble Hill with a party!! Our special guests joined us for food, drinks, shopping, and an overall great time!
Thank you for 5 wonderful years, ladies! Here's to the next 5! xoxo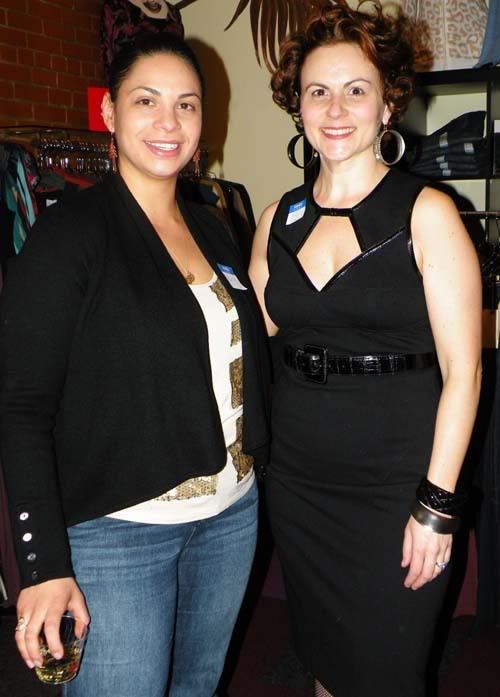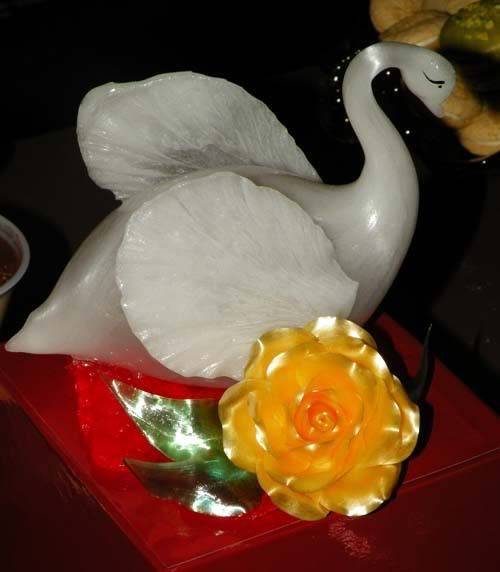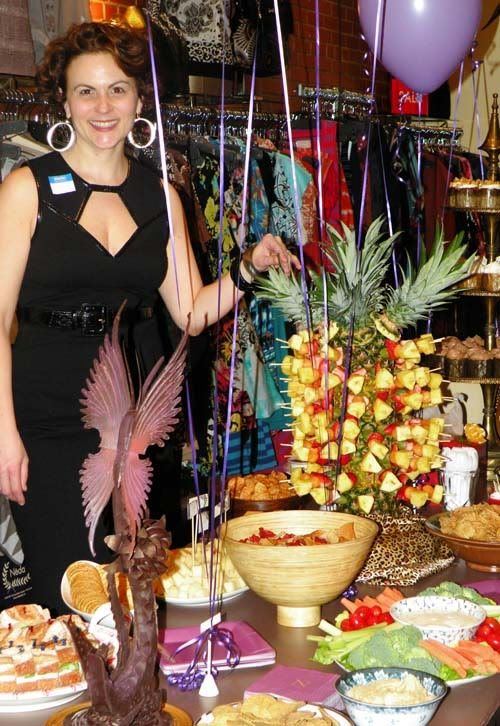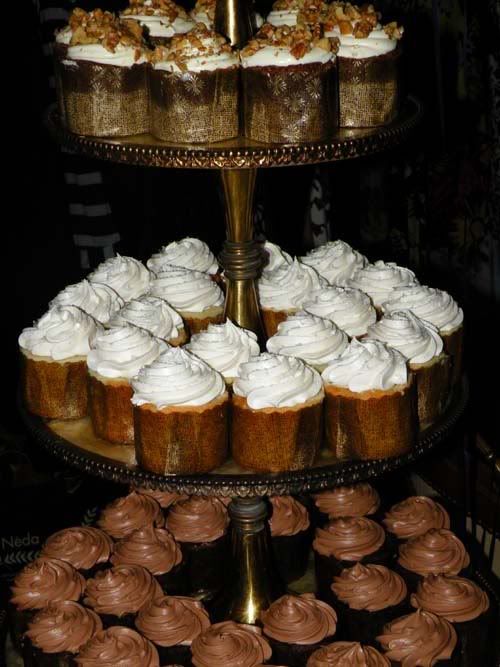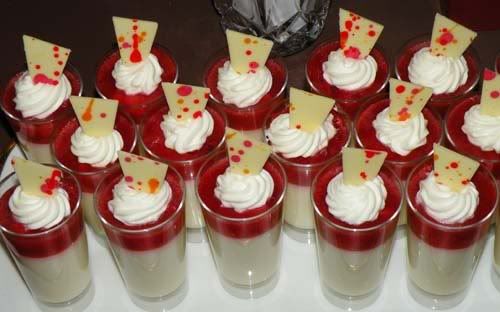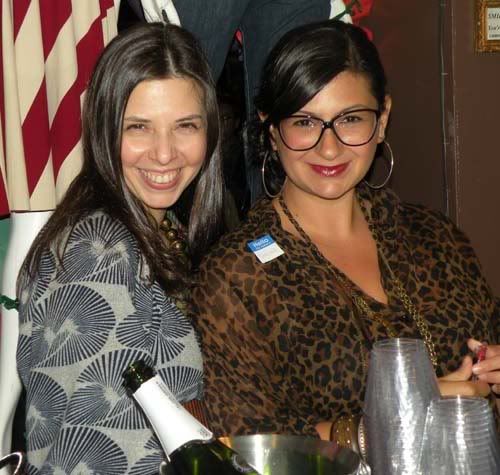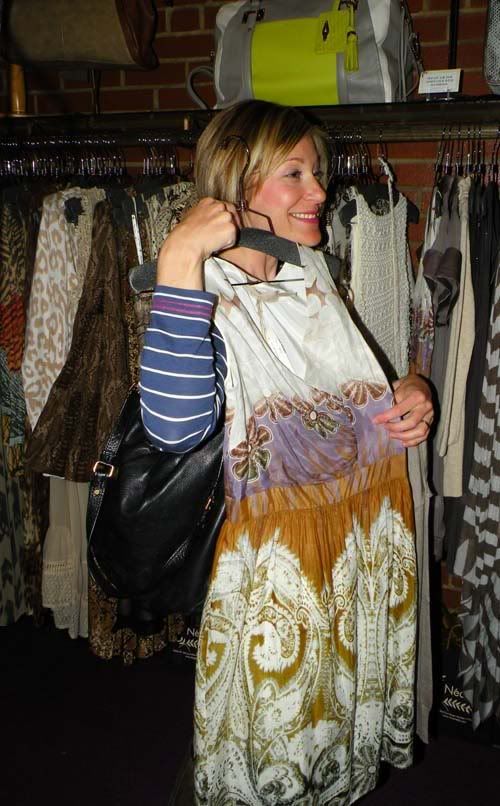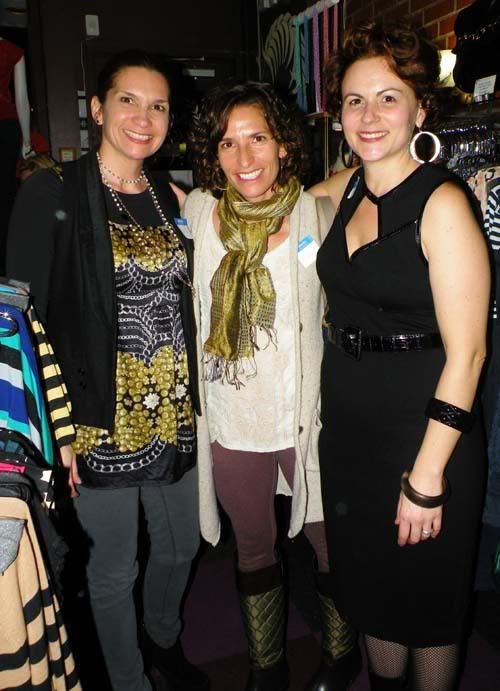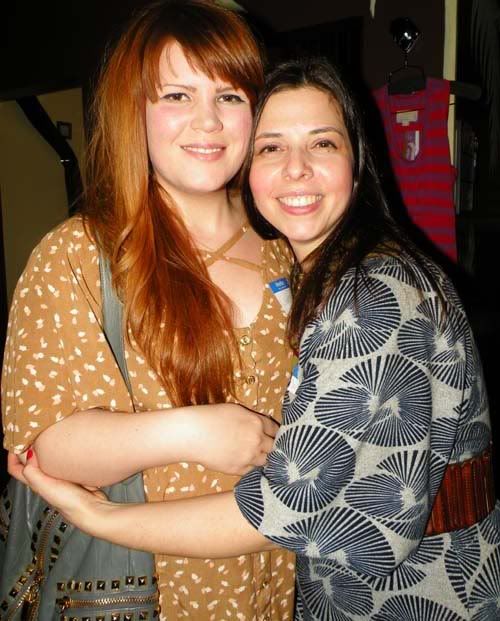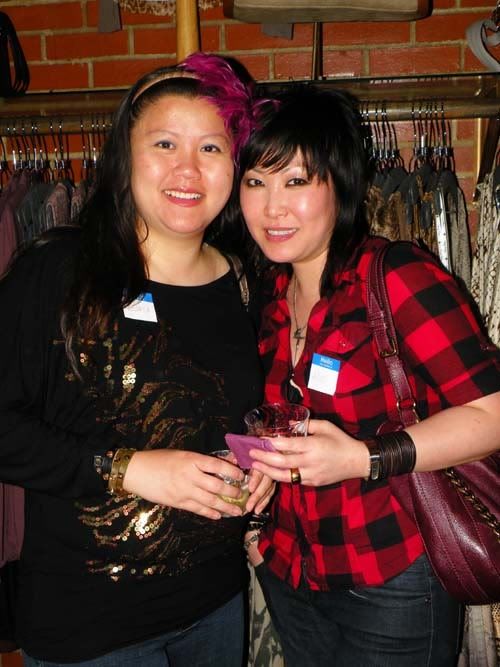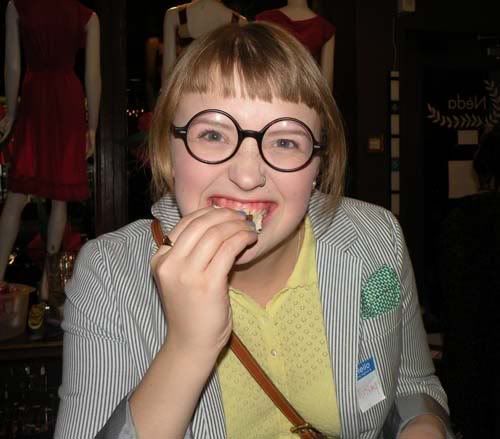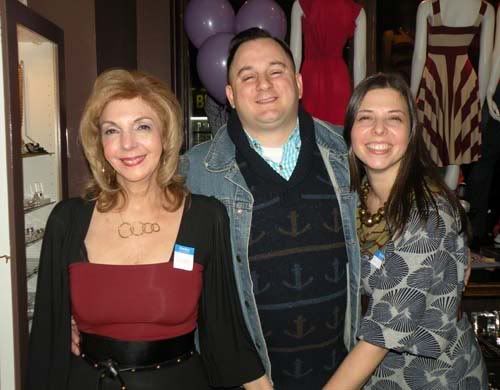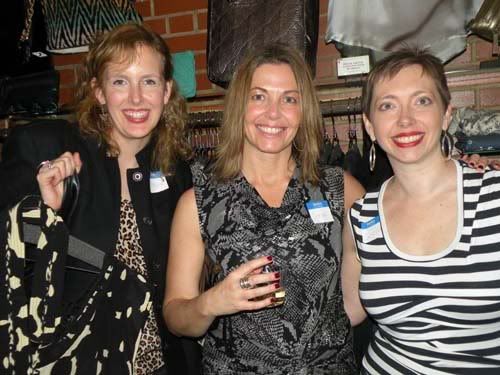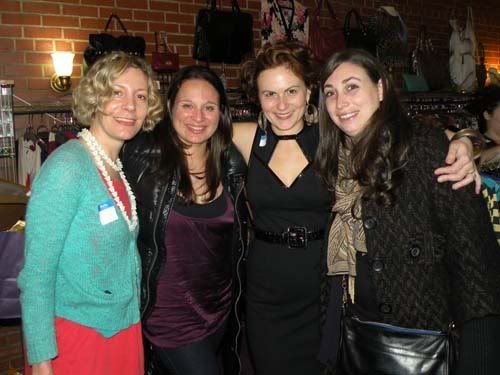 April 4, 2012
Jean :)
The 84th annual Academy Awards were held in Los Angeles last night, and the lovely ladies of Hollywood did not disappoint! Here are Neda's 3 favorite looks of the night!
Giuliana Rancic in Tony Ward
Penelope Cruz in Giorgio Armani
Gwyneth Paltrow in Tom Ford
We all know none of these looks would be possible without the help of shapewear! We are having a sale on all of our Spanx products!! Until the end of February, all Spanx and hosiery are 15% off!
xoxo, jean
February 27, 2012
Look who's wearing Beth Bowley's #1 dress for Spring! Giuliana Rancic is rocking this embroidered sleeveless shift and we have it here in the store! Get it before it's gone!
February 20, 2012
xoxo,
Jean :)
We're having a jewelry trunk show on Saturday from 11:30-6!
We'll be serving champagne and some great Valentine's Day gifts!
Love is in the air at Neda Boutique! It's the last weekend before Valentine's Day and we have great love themed items! Canada-based jewelry brand Tashi has supplied us with trinkets that are perfect for that special someone!
These "LOVE" studs (modeled after the infamous Robert Indiana sculpture) are one choice for showing your special someone they mean something to you. Subtle, yet powerful, we carry these in sterling silver ($30) and 14 karat gold vermeil ($38).
This sterling silver necklace says it all! Delicate and precious, this piece will last long after February 14th. ($42)
The bracelet version of the above "love" necklace! For that mom on the go who doesn't want tiny hands grabbing her necklace, this bracelet can be worn every day to remind her how special she is! ($48)
Happy lovin'!
xoxo, jean :)
2/10/2012
ALL DRESSES ARE 20% OFF!
Come in and shop- bring your friends!
Neda Boutique will be CLOSED on Sunday, December 25th and Monday, December 26th.
We will resume regular business hours on Tuesday, December 27th.
HAPPY HOLIDAYS!!
Happy Holidays from Neda Boutique!
Whether you celebrate Christmas, Hanukkah, Kwanzaa, or anything else, we wish you a happy and healthy Holiday and New Year!
Thank you for your continued patronage.
It's the Holidays again and that infamous question is running through everyone's mind- WHAT do I get the woman (or man) who has everything?!
No fear, Neda shoppers! We have compiled a lovely list of 12 gifts that are bound to please even the pickiest gift recipient!
ADA BELT $72:
This 100% leather belt is the perfect gift for your fashionable (or wannabe fashionable) lady friends. It's a one-size wrappable Obi-style belt that can be tied multiple ways and goes with almost any dress, tunic, or top!
HAT ATTACK RABBIT FUR EARMUFFS $48:
Currently available in grey, cream, and black, these rabbit earmuffs will guard ears against the coldest Brooklyn nights.
MICHEL DESIGN WORKS FIRESIDE MATCHES $6:
Let your friends snuggle up next to a fire lit with these adorable fireside matches. And at only $6, you can get a set for yourself too! (one for you, one for me...)
MOR COSMETICS GIFT SET $28.50:
This pre-packaged gift set comes with an amazing soap AND a lotion! (Current scents: Basil & Grape, Honey Nectar, and Sugar Rose Tiger Lily). Don't worry, they've even done the wrapping for you!
ENVIROSAX REUSABLE BAG $10:
Who doesn't love helping out the Earth? Your environmentally conscious friends will LOVE these adorable reusable bags (they can hold up to 44 pounds!) They roll up so you can stick them right in your purse, gym bag, or pocket!
MICHEL DESIGN WORKS BODY LOTION $17.50:
Hidden inside this beautiful box (that you can reuse!) is a shea butter infused hand and body lotion that will win you "Most Popular" in your Secret Santa gift exchange! (Also available in Narcissus/Daffodil scent)
THE FRENCH ATELIER HAIR BARRETTE $26:
This beautiful, laser-cut, French-made barrette will complement any woman's hair and is perfect for sprucing up that ponytail or updo! Give it early so she can wear it to all her holiday parties.(multiple colors for every haircolor- even your favorite redhead!)
FRINGE FLEUR DE LYS TRAY $32:
This glass tray with metallic foil background makes the perfect soap dish, center piece, or hanging decoration! The classic gold and vivid blue make it extra special!
LAUNDRY SNAKE TRAPPER WITH FAUX FUR $55:
Be the envy of every cold New Yorker with this stylish and oh-so-warm faux fur lined trapper hat. You'll never want to take it off (and you probably won't until at least April!)
MOR COSMETICS GIFT SET $20.75:
Packaged in a faux Panettone container, this Mor set comes with a small soapette and a hand lotion: perfect for any appreciator of amazing smelling, good quality cosmetics. (Available scents: Marshmallow, Lychee Flower)
TWO'S COMPANY DESSERT KNIVES & FORK TRAY $45:
This is an ideal gift for a woman OR a man (OR a couple!). Pick one up for that foodie friend of yours (or get two- one for use and one for display!)
GREENWICH LETTER PRESS GREETING CARDS $4.75:
If you are completely stumped beyond all reason and have ABSOLUTELY no idea what to get that person who has everything, you can purchase an adorable Holiday or New York themed card and fill it with cash, a gift card, or a Neda gift certificate (available in any denomination!)
Happy Shopping!
xoxo, Jean :)
December 13, 2011
The Feral Childe trunk show was a success! A HUGE thank you to everyone that came out and especially to Feral Childe- you ladies rock!!
December 5, 2011
xoxo,Jean
Dear Neda Shopper,
Saturday we're having a CLOTHING TRUNK SHOW! The designer from Feral Childe will be in our store for ONE DAY ONLY to share this amazing line with us! This local designer specializes in unique, interesting pieces and now is your chance to shop a more extensive  selection!
-Champagne will be served all day! Join us from 11:30-7pm.
ONE DAY ONLY!
SATURDAY FROM 11:30-7!
CHAMPAGNE WILL BE SERVED!
(For those of you who don't know what a Trunk Show is, it is an event where the designer (or rep) brings a large selection to our store for a limited time. You get to choose from a much broader selection than we normally carry, thus giving you more options!)
This Saturday was the Plenty by Tracy Reese trunk show! Everyone in the store was treated to glasses of champagne and treats by Neda's husband, Chef Michael Zebrowski! Fun for all!
We had a number of "twins" in the store today!
November 5, 2011
Don't forget to set your clocks back!
Sincerely,
Leah
We will be CLOSED on Monday, October 31st for Halloween.
Our regular business hours will resume Tuesday, November 1st.
HAPPY HALLOWEEN!
<< Start < Prev 1 2 3 4 5 6 7

8

9 10 Next > End >>